To find a new Lord Chancellor in office, who distinguishes himself from his very long line of predecessors by not being a Barrister (or any sort of lawyer...). He will be assisted however by Jeremy Wright who was called to the degree of the utter bar in 1996. Solicitor Helen Grant is also new to the Justice team. Edward Garnier QC has departed his S-G berth being replaced by another Barrister who will need an honorary QC in due course, Oliver Heald. Theresa Villiers is a Barrister and now S/S for NI. Ken Clarke, Minister without Portfolio is apparently going to have JSB in his non-existent portfolio - which is interesting.....
All quiet on the Assange front - although those sureties I was wondering about before I left for the sun appear to have been properly forfeited.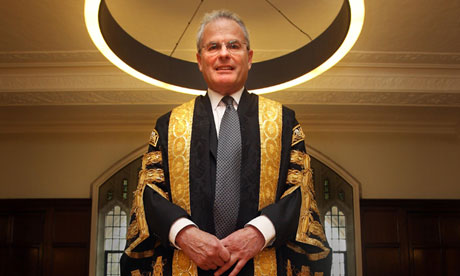 Lord Dyson has been demoted from SC to replace Lord Neuberger as MR, who is to be PSC.
Which means another vacancy in the SC - time for another woman? Arden LJ/Lady Mance?